t'irla ~The BookSlayer~'s review Sep 20, 13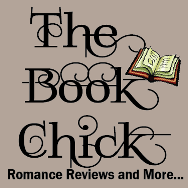 Ok, Ok I know Bookie recommended this book months ago but the title put me off a bit...and YES I should have read it then. Holy sh%t what a wonderful romance!
Description:
IT HAPPENED IN VEGAS.
I can't be held responsible. Things that happen there are supposed to stay there, right? Right? Yeeeah. Not so much.
Andie's just days away from tying the knot, but there's just ooooone little glitch. Apparently, she's already married. Or someone with her name is married to a guy out in Oregon of all places, and the courthouse won't issue her a marriage license until it's all cleared up. Tripping her way through cow pies and country songs to meet up with a man who gets around places on horseback is her very last idea of how to have a good time, but if she's going to get married, make partner at the firm, and have two point five kids before she's thirty-five, she needs to get to the bottom of this snafu and fix it quick ... before her fiance finds out and everything she's been working toward goes up in flames.(
My Thoughts:
LOVED this book it is exactly what I needed a wonderfully funny read with some of the sweetest romantic moments that I have ever read in a book. Let me chat about this for a sec, a lot of books have sex, lust, attraction, and the list goes on but very few have true romantic gestures and if for nothing else I loved the book for that alone. Add in a to die for cowboy, a drunken trip to vegas and an uptight heroine running from her memories and you have all the makings of a great romance.
Mack.. I really need to mention this wonderful character and how much I appreciate that EC wrote a alpha male who has forgiveness in his heart and who keeps his eye on what he wants and doesn't get sidetracked by outside influences. This is the sweetest alpha male I have met and the most romantic. I totally have made him one of my top 5 Book Boyfriends of the year.
Elle Casey is a wonderful writer, not only for her imagination but also for her skill at moving the series along using very different vehicles than normal. Her way of creating her characters and introducing them to reader through their personalities and actions was a breath of fresh air. Her use of humor had me laughing out loud (I was reading in the middle of the night at the time and woke my hubby aka Mr. Crankypants up) I also need to mention the supporting cast aka secondary characters what a hooot! First her ditzy girlfriends...loved them !!! then Boog the man bear pig..which she keeps calling him...and actually did it to his face close to the end.. OH and the fight...well I can't go on I don't want to spoil this fabulous book.
EC is a new author to me and I will definitely be looking for other books by her and she is on my *watch* list for new releases. Thanks for keeping me up all night Miss Casey I had a great time!
5 Dancing Bears Vegas style for this wonderfully sweet romance with steeeam! I"m surprised the sheets didn't catch fire.
t'irla
tirlastalk.blogspot.ca
READ RATE REVIEW ....Share your opinion with us!
fla