t'irla ~The BookSlayer~'s review Feb 10, 13
Rock and Roll, hot lead singer, stubborn ex-girlfriend and a fast paced, emotional story makes this book a winner!
Description:
An ultimatum can break your heart....
Every night lead singer, Sed Lionheart whips thousands of women into a frenzy with his voice alone. But the stage is the only place Sed feels any passion since he lost Jessica...
If you're not willing to break all the rules...
It shattered her heart, but law student Jessica broke off her engagement to Sed, determined to be successful on her own terms. But no other man can ever hold a candle to Sed...
Then a chance meeting and tortuously close quarters lead to uncontrollable flares of passion and rediscovery of their unique penchant for public encounters. Now, in addition to the risk of mutual heartbreak every time they get together, they're in danger of truly scandalous public exposure...
My Thoughts:
I loved book 1 "Backstage Pass" and with this second installment in the series we get to know the Band even better. Sed is the focus of this book and I have to say I was prepared to not like him because of what we saw of him in book 1 however that was not the case at all. Sed is actually misunderstood and socially very awkward When you hear someone says his intentions are good you have Sed in a nutshell. He is actually protective and intuitive he just has a very hard time translating these feelings into actions so comes across as arrogant, bossy and a know it all. We find thought the story that he is intense and caring and has a heart of gold. I do love a misunderstood hero and I ended up adoring Sed. I can't wait to see how he progresses through out the rest of the series.
Jess the Heroine of the story is another story all together for me. I had a really hard time warming up and connecting with her. I found her a huge contradiction and it made her seem cold and impersonal. Yes, she is a strong, smart woman but I also found her cold, unbending and self centered. She had a really hard time seeing anyone else's point of view but her own. (view spoiler).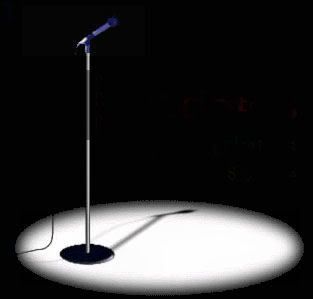 The story itself moved quickly and introduced so many aspects to the story. This book is not just about sex although there are some incredibly well written sex scenes there is a wonderful story about 5 guys in a band who try to live their lives the best way they can. Once again the relationships that intertwine around each other weave a wonderful story and bring the reader into their minds so they can feel the story.
I would like to address the once criticism that I read about in a few reviews, they thought the books had too much sex in them. Lets think about this 20 something boys, rock stars, intense emotion. Even in rl there was be a lot of sex involved. Since the sex was well written I personally thought it was great.
This is a 4 star read for me. I really enjoyed it and would recommend it . It would have been a 4.5 but I just didn't get Jessica. I'm off to read Jace's story..I can't wait to find out what makes this mysterious guy tick.