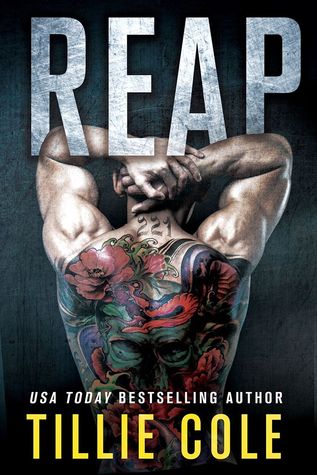 I'm so mixed when it comes to this book (series) I loved the dark gritty storyline, the intensity of the feelings the depth of the characters, I love the fact that the good guys are really bad guys. This however is the crux of my issue....The world is that of the Russian Bratva mob....the characters are involved with that world..rule that world....every way you look at it...they are criminals of the worst kind. That being said bad things happen to them as children and you can't help but have your heart involved....you feel the intensity of their anger ...their love and connection. How can you love these characters??? how can you love this book.....
Obviously this is all a sign of amazing writing and no doubt about it Tillie Cole is an amazing writer, her creativity, her crafting of a story has you being part of the story, feeling what her characters feel...the fear, hate, love. I can't say I loved the book....but I did *feel* the book....and that is what is going to make me read the next one in the series..I felt Zaal's love for his sister and now ....well book 3 I *have* to know what happens.
4 strong confused stars and a recommendation if you are looking for something dark, gritty with writing that is out of this world.....give yourself a fall treat and get Raze and Reap today!