Now this is the book I was hoping for....after an average start to the series with book this book kicks the story and action into gear and gives this romantic suspense lover everything she dreamed of in a paranormal romantic suspense!!! Thanks Paige Tyler!!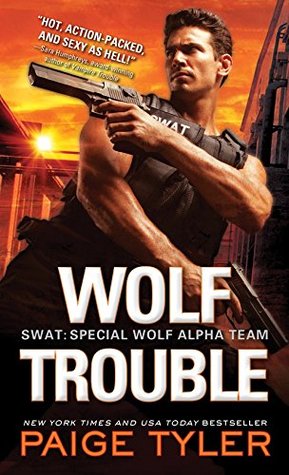 Everything in this second outing is bigger and better than the first. The chemistry between Khaki and Xander is so hawt my fingers got singed as I was holding my ereader! The sex was hawt, steamy and scorched the hair off my arms! You add to that strong, charismatic characters and a realistic feel to the plot and you have an absolute winner. Looking for action? Bullets fly and the stalker stalks as PT weaves several different plot threads together to have them connect and create a story that has you wanting to start the book all over again once you finish.
I really enjoyed that both the male and female protagonists were strong and very equal to the task of being members of this elite SWAT team. No simpering females here....just a strong woman who can kick ass with the best of them. I really enjoyed getting to know more of the team and going deeper into who they are...made me anxious to read each of their stories...a great teaser for future instalments in the series.
I'm purposefully not going into the storyline and revealing what is so suspenseful but I have to say....this novel lived up to everything I look for in a Romantic suspense and more....4.5 stars and a definite t'irla recommendation....Start your fall off right and grab this novel I promise those new TV shows will wait...the book is way better!!!
*thanks to Netgalley and the publisher for giving me the book in exchange for an honest review*