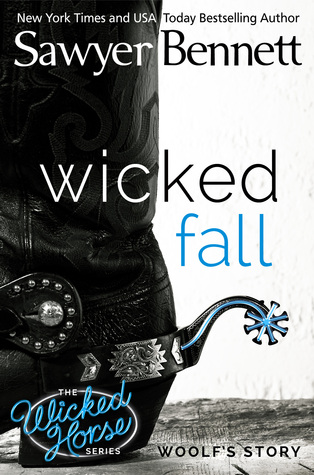 I'm a fan of Sawyer Bennett's Cold Fury Hockey romance. I love how she writes her characters and makes them relate able and gets the reader emotionally connected, so of course when I heard she had a new series started I just had to read it. Thanks to the publisher who granted me this novel through Netgalley in exchange for an honest review. I admit I"m not sure how to review this novel. There was so much I loved about it but also places I felt missed the mark. I had to take a couple days and ask myself if I enjoyed the book (I did) would I recommend it to a friend (yes) do I want to read more in the series (definitely) do the problems impair my enjoyment of the story (no). I am basing my star rating on the answer to these questions.
I'm a huge fan of BDSM "club" novels such as Cherise Sinclair's Masters of the Shadowland and Club Sin by Stacey Kennedy. I think of these novels as BDSM lite because the emphasis is on the relationship and romance rather than the BDSM relationship. In these novels the "club" becomes almost a character and a definite vehicle for the plot. I didn't get the same "feel" for the club and it's members as I did in these novels. I felt no real connection to the place or really the actions that took place there. This could be because this is a new direction for Sawyer and she is still feeling her way with both the club and the lifestyle. If this is a first outing I give her credit and definitely will find following the series and see how she grows in the sub genre with interest. All in all I actually didn't see any BDSM in this story. I saw dominance and control but no real elements of BDSM.
My first real connection in this novel was with our hero Woolf, I felt for his loss and for the situation in which he found himself. I know that feeling of being a square peg in a round hole is difficult and the need to pursue a dream pushes out everything else. I really liked the dual first person POVs it let me gain a more intimate knowledge of the character's thoughts and motivations. I have to admit I did feel that Woolf was a bit of a rich brat and used to getting his way but I still really enjoyed his character. Where Woolf lost me a bit was when he would refer to his inclinations as dirty, depraved etc.. I have to say I didn't read anything that would be considered dirty or depraved. I did read some kink and sexual freedom.
Callie our heroine I found sympathetic but not empathetic. She too came from a similar wealthy background as Woolf and she cursed on him as a young girl and never really outgrew the crush she was likeable although a bit whiny at times. She was a bit of a contradiction though timid at times and then bold, I know she was growing but it was a bit tooooo much. I really think the main reason I didn't really connect with Callie was Bridger. Bridger is Woolf's best friend and partner in the club. They have caroused together for years and are very close. I felt the connection between Bridger and Woolf was so much strong than between Callie and Woolf. The scenes where Woolf and Bridger were together just sparked and jumped off the page. I think the dynamic between the men overshadowed the spark between Callie and Woolf.
Now don't get me wrong I adore Bridger and *can't* wait to read his story. The mystery, the coldness, the over all ALPHANESS just screamed from the pages. For me Bridger was the star of this novel and for that reason I gave the book 1 star more than I think I would have without him.
Overall he story was about a man with a need to control and a girl who wanted to explore her sexuality. There is a good amount of steam that came from the pages but I have to admit the epilogue is what got me drooling and it is the epilogue that makes me yearn for the next book in the series.
A 4 golden horseshoes for this novel thanks to Bridger and a recommendation for the writing of Sawyer Bennett her writing lifted the story from a 3.5 to a 4 star. Looking for more books by her....keep tuned.