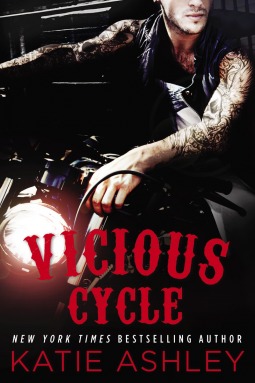 Add caption
I went into the book not really knowing what to expect as Katie Ashley is a new to me author. The story grabbed me right away with the prologue or as I called it "Willow Background". This was gritty and intense, it started the story off dark and edgey and I was all in for that. Then the book actually started and it had some violence and a near rape but didn't have that darkness and grit it promised from the prologue.
Deacon and Alex were a "nice" couple when they finally made it there and I liked them as characters for the most part. Yes they were polar opposites and that seemed to work for them. Willow, Deacon's daughter was adorable, I looked forward to every scene she was in.... The story itself was fairly typical but KA's characters did set the book apart from so many that are out there now.... I had a couple of issues...I found the character swing in Deacon from hard, unfeeling, rude and gritty to sweet and tender, caring and loving gave him a bipolar feel that came across as not really believable. On a similar note this motorcycle club was a bit too nice, too easy going and again did not live up to the grit that the beginning of the book promised.
It sounds like I didn't like the book, but I don't want to mislead you I totally enjoyed the book. I had it on my MP3 player and listened to it all day avoiding as much interruption as possible. The characters just seem to latch on to me and not let go.. I loved the secondary characters of Momma Beth, Rev, Bishop and Archer and I was completely bought into them and had to see how everything turned out.
The epilogue gave us the usual wind-up however it did sort of cliffhanger as an introduction into the next novel in the series. For me this was a strong 3.5 star read, rounding up to 4...if you are a biker fan I would definitely give this book a read. It is full length which on it's own in this sub-genre is unusual and well worth the read.